EVENT DETAILS
DATE: Saturday, November 11, 2017
LOCATION: Mile Square Regional Park-Forest Shelter
Orange County, CA
FEES: Through November 8 at midnight
Adult: $30
Youth (12 and under): $15
Kids' Fun Run (10 and under): $15
Race Day
Adult: $35
Youth (12 and under): $20
Kids' Fun Run (10 and under): $20
Please note: fees are non-refundable and race bibs are non-transferable and we do our best to ensure everyone gets a shirt but to be guaranteed one please register by October 25.
Online Registration closes Wednesday, November 8 at midnight.
SCHEDULE
7:00 a.m. - Registration
8:00 a.m. - Kids' Fun Run
8:10 a.m. - Opening Ceremony
8:30 a.m. - 5K Timed Run
8:35 a.m. - 5K Walk


VOLUNTEER: Want to volunteer? Sign Up or email Rachel to learn more.

PACKET PICK-UP:
Friday, November 10th
4:00 PM - 7:00 PM
A Snail's Pace Running Shop
Warner Plaza Shopping Center,
8780 Warner Ave # 12,
Fountain Valley, CA 92708
Enjoy post-run refreshments, tech shirts for all participants, and marathon quality medals for age group winners. Awards for the Most Creative Team, Largest Team, Top Individual and Top Team Fundraisers, will be given at the event. The day includes the opportunity to honor survivors and remember those lost to colon cancer.
FOR MORE INFORMATION, CONTACT:
Rachel Lee
Online Registration Questions
612-275-8284
Email Rachel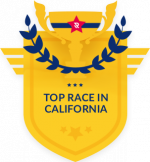 Join the local conversation!
Orange County FUNDRAISING PROGRESS
TOP FUNDRAISERS
TOTAL DONATIONS

Goal: $25,000.00
Achieved: $31,223.00
THANK YOU SPONSORS
Please support our generous sponsors and partners!
CHAMPION
IN KIND
NATIONAL PARTNERS